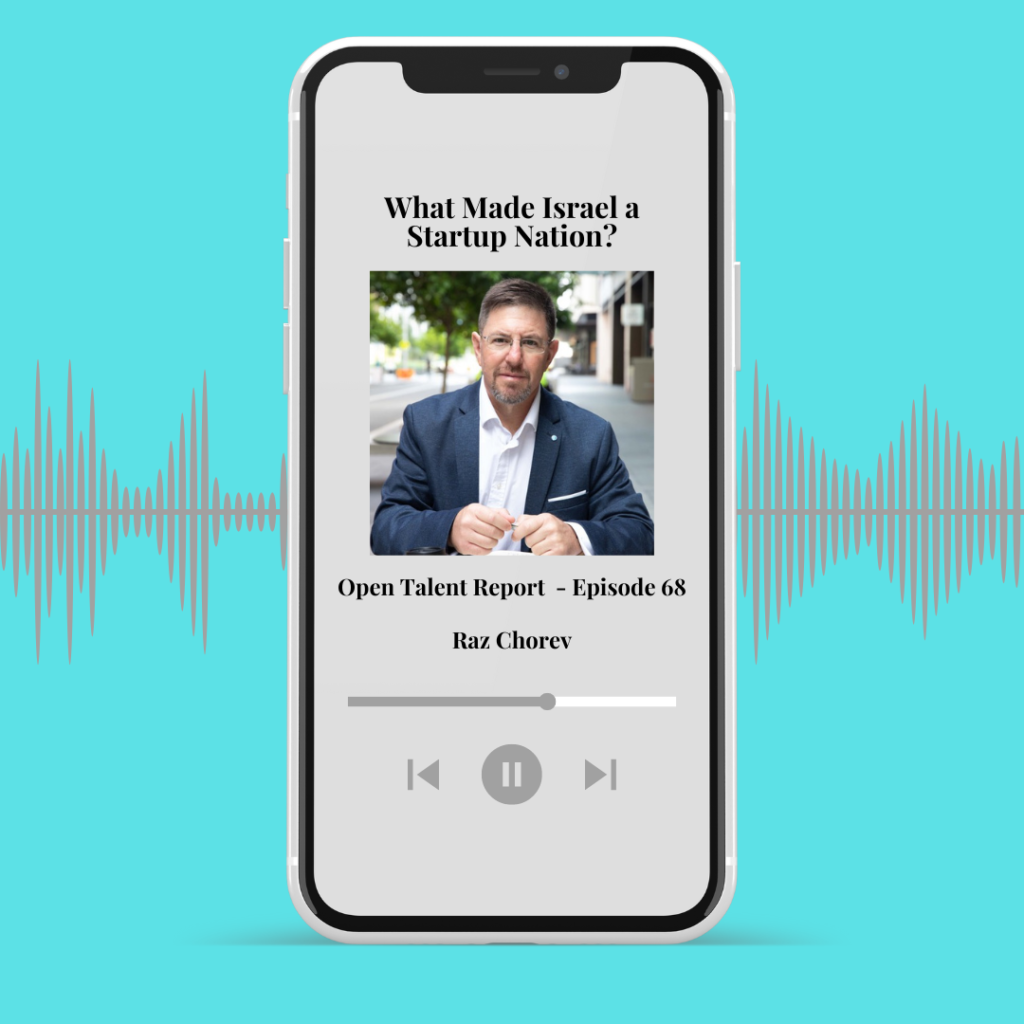 Listen to the latest Open Talent Report podcast episode hosted by Connor Heaney from CXC Global EMEA where he interviews Raz Chorev, CEO of CWS Israel.
In this podcast, you will hear about the 'entrepreneurial haven' of Israel, how to access and compliantly manage global talent, and the power and potential of remote work – especially for knowledge workers.
Raz opens up about his background and the pathway that led to the CWS Israel success story, including:
Israel – the 'entrepreneurial haven'
Challenges and opportunities for business leaders looking to secure the best talent from around the world
The rise; rapid acceleration; and future of remote work
Managing compliance effectively through an EoR when employing talent in Israel
Differences between employing local or foreign workers in Israel-are there any?
What is the impact of automation on the future of employment and any potential job displacement?
Is there any bias in artificial intelligence (AI) such as ChatGPT? What do we need to know?
What does the future of work look like? Predictions from experts in the industry
Tune in and listen to this insightful and challenging podcast
here
CXC Global is one of the world's leading contractor management companies. Drawing on 20 years of experience to supply 60 countries worldwide with localised contingent workforce solutions. As the Managing Director of CXC Global Conner has spent the majority of his career designing and delivering workforce solutions, maintaining a proven track record of successfully growing revenues, profits and teams.
Raz is an entrepreneurial, commercially-focused business leader who loves finding gaps and opportunities to create products, services, and businesses. Over the past 20+ years, Raz has worked with a variety of companies, including multinational, global conglomerates.