We're excited to announce a new partnership between CWS Israel and the New Zealand & Israel Innovation Hub (NZIIH), which expresses our commitment to collaborations that bring mutual growth and development. Alongside NZIIH, we're working to connect New Zealand-based companies with Israel's rich talent pool. This alliance represents an exciting opportunity rooted in shared values and a common vision for nurturing innovation and excellence.
The New Zealand & Israel Innovation Hub: A Closer Look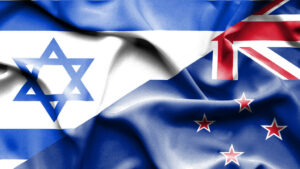 The NZIIH, headquartered in Wellington, is a conduit for communication, collaboration, and enterprise between New Zealand and Israel's tech sectors. It also doubles as a business council, facilitating exports and imports in both directions.
The hub's initiatives aren't confined to a specific sector but span multiple domains, including fintech, agritech, cyber-security, and renewable energy.
What truly distinguishes the hub is its founder, Josh Brown, a citizen of both nations with an exceptional grasp of the local tech ecosystems. His leadership ensures the hub maintains a pulse on both countries' evolving needs and opportunities. This makes it an incredibly dynamic entity.
Facilitated Networking
Through its multiple physical representations, including offices in Auckland, Tel Aviv and Melbourne, the NZIIH fosters a network that transcends geographical boundaries. This provides accessibility and flexibility for businesses looking to engage with international partners but lacks local know-how or resources.
Export and Import
NZIIH plays an integral role as a business council for both nations. It aids companies in overcoming bureaucratic red tape and makes the complex world of international trade feel navigable. Whether you're an Israeli tech startup looking to scale in the New Zealand market or a New Zealand enterprise searching for groundbreaking Israeli technology, the hub makes these collaborations seamless.
NZIIH has its pulse on the Israeli and New Zealand tech ecosystems, offering valuable market insights and business networking opportunities. This is great news for CWS Israel's clients because it broadens the scope for Israeli talent and keeps everyone updated on market demands.
Simplifying Your Expansion: Leave the Complexities to Us
CWS Israel is committed to strengthening the relationship between New Zealand-based businesses and the extraordinary Israeli talent pool. We're here to support all businesses in their ambitions to tap into Israeli talent without needing an entity in Israel. Our expertise lies in the full spectrum of Employer of Record (EoR) solutions, providing you with the bedrock to scale your operations without the headache.
As pioneers in Employer of Record services in Israel, we understand the intricacies of global expansion. Our partnership with NZIIH aims to reinforce the bridge between New Zealand and Israel, enabling companies to tap into each nation's unique offerings. This is not just about business growth; it's about creating an ecosystem that champions innovation, productivity, and social impact.
The partnership between CWS Israel and the New Zealand & Israel Innovation Hub (NZIIH) will open up avenues to foster unparalleled growth and productivity.
Contact Information
For more information about this transformative partnership or to discover how CWS Israel and the New Zealand & Israel Innovation Hub can assist your enterprise, please reach out to: