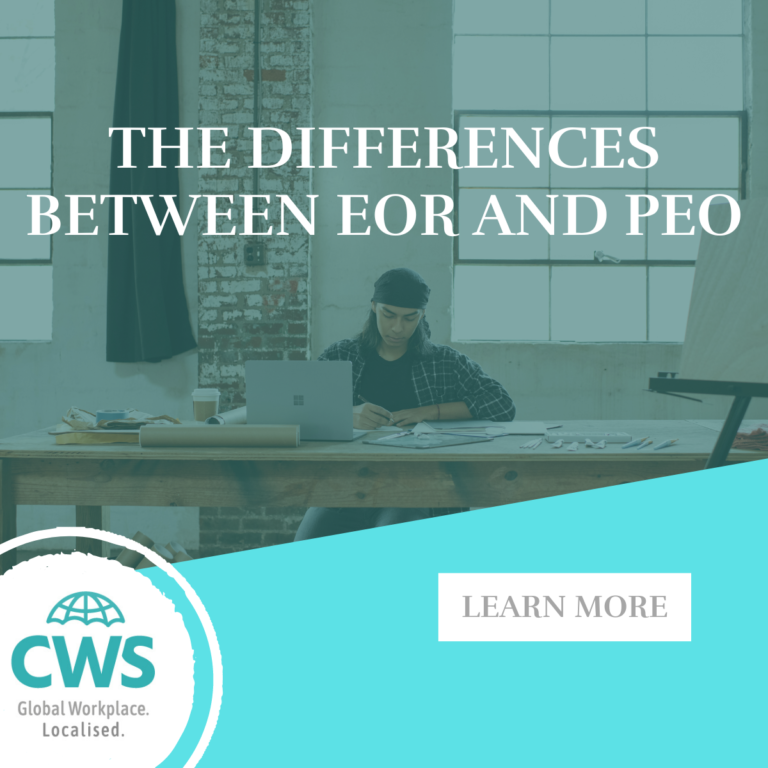 When considering hiring overseas, it is crucial to understand the fundamental differences between an Employer of Record (EOR) and a Professional Employer Organization (PEO). These distinctions play a vital role in making informed decisions and ensuring successful international expansion for your business.
An EOR acts as a trusted partner that assumes the legal employer responsibilities for your overseas workforce. By leveraging their expertise, an EOR takes care of critical employment functions such as payroll, taxes, and compliance, allowing you to focus on core business operations. With an EOR, you gain access to local compliance knowledge and a streamlined process for managing your global workforce.
In contrast, a PEO offers a collaborative solution, sharing employer responsibilities with your company. By establishing a co-employment relationship, the PEO becomes the employer of record for administrative purposes, managing HR tasks like payroll processing and benefits administration. This model grants you the flexibility to maintain control over day-to-day operations and strategic decisions.
Understanding the difference between EOR and PEO is essential for effective overseas hiring. Choosing the right approach ensures compliance with local employment laws, mitigates potential risks, and streamlines HR processes. It allows you to tap into global talent pools, expand your business reach, and capitalize on international growth opportunities.
By partnering with CWS Israel, you can leverage our expertise as an EOR or PEO provider to navigate the complexities of global workforce management. We offer comprehensive solutions tailored to your specific needs, ensuring seamless international expansion while minimizing administrative burdens and legal complexities.
Our EOR services enable you to establish a legal employer presence in an Israeli market without the need for setting up local entities, simplifying your international operations. Alternatively, our PEO model empowers you to leverage our extensive HR infrastructure, benefiting from our expertise in payroll, benefits, and compliance management.
| | |
| --- | --- |
| PEO (Professional Employer Organization) | EOR (Employer of Record) |
| Shares employer responsibilities with your company | Assumes legal employer responsibilities for your overseas workforce |
| Establishes a co-employment relationship | Acts as a trusted partner |
| Manages HR tasks like payroll processing and benefits administration | Takes care of critical employment functions such as payroll, taxes, and compliance |
| Allows you to maintain control over day-to-day operations and strategic decisions | Lets you focus on core business operations |
| Offers flexibility in managing your workforce | Provides access to local compliance knowledge |
| Simplifies HR processes | Streamlines the management of your global workforce |
| Enables you to tap into global talent pools | Ensures compliance with local employment laws |
| Supports international growth opportunities | Mitigates potential risks |
| Can leverage the PEO's HR infrastructure | Can leverage the EOR's expertise in global workforce management |